Research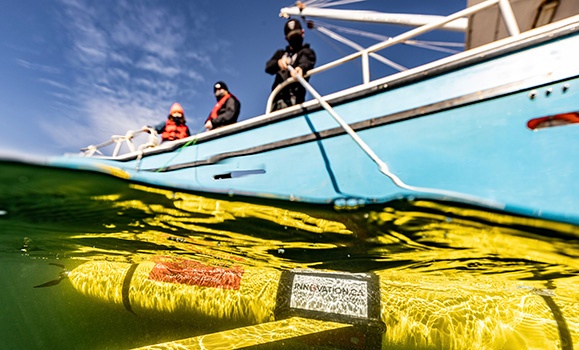 The Ocean Tracking Network, headquartered at Dalhousie, has been awarded a grant of $38.5 million from the Canada Foundation for Innovation's Major Science Initiatives Fund to continue its vital work in global aquatic research. Read more.
Featured News
Thursday, August 18, 2022
New research from Dal postdoc Sussanne Benz illuminates the potential for shallow subsurface heat recycling to serve as a viable alternative to entirely heating spaces with fossil fuels like oil.
Researchers at Dal have discovered that balsam fir needles can kill blacklegged ticks during the winter, preventing them from surviving until spring — offering hope that this natural resource could be used to battle the disease-carrying bugs whose population has surged in recent years.
Wednesday, August 17, 2022
International proposals to ban the trade of polar bear parts undercut Inuit rights, knowledge and decision-making, writes Marine Affairs Program Adjunct Professor Jamie Snook.