Student Life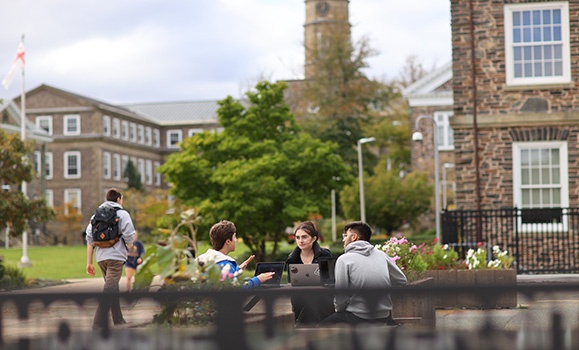 New and returning students, staff and faculty are invited to Dal's first-ever Welcome Fair next Tuesday, a free, outdoor gathering celebrating the start of the Fall 2022 semester in a festive way and offering a glimpse into student life and resources at the university. Read more.
Featured News
This week, Dalhousie welcomed back 2020 and 2021 graduates to finally get their moment on the Convocation stage. Meet one student who got to celebrate not one but TWO degrees completed during the pandemic.
Read profiles of just some of our outstanding new graduates from Spring Convocation 2022.
Throughout her time as an electrical engineering student at Dal, Eptehal Nashnoush searched for opportunities to advocate for women and equity-deserving groups, showcasing to aspiring students what it means to be a modern-day engineer.